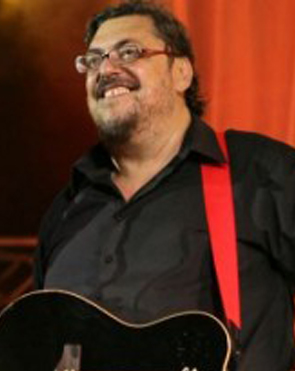 Goodwill Ambassador
1956-2019
Lavrentis Machairitsas Greek creator, composer and performer.
He grew up in music, (his father Dimitris Machairitsas conductor, composer) the melodies he listened to every day influenced little Lavrentis and his love for music led him to the Hellenic Conservatory.
His artistic career begins in his youth by founding the "P.L.J Band", the group a few years later will be renamed "Termites".
After the dissolution of the Termites, in 1989 begins his personal journey in Greek song as a composer.
He composes music for songs which he sings with his unique voice but also great Greek performers, for the theater, the cinema, he sings songs of Greek and foreign composers.
He has collaborated on stage with notable Greek and foreign performers, creators in unique performances and concerts throughout Greece, Europe and America.
The audience followed him with a lot of love and proved it at every opportunity.
The musical heritage of Lavrentis Macharitsas is passed down from generation to generation.