Artwork: Taurus
Artist: Kostis Georgiou
Charitable Organization: International Foundation for Greece Aspasia Leventis (IFG)
Gallery: |'n Art|
Curator: Nelly Fili
Establishing an openly stimulated context of art collecting, |'n Art| is thrilled to launch and announce the gallery's special promotion of a series of limited-edition petite sculptures, entitled Taurus, that features the quality of being of practical use of such everyday object as the key holder.
Taurus series is exclusively created and offered by the world-renowned artist, Kostis Georgiou, to the International Foundation for Greece (IFG) for Public Benefit Sale, and constitutes part of his wider unity "Taurus and Dancers".   
With a strong commitment, since its inception, towards encouraging and promoting Non-Profit Social Contribution and Cultural Elevation Initiatives, |'n Art| constantly supports such charitable organizations as the esteemed International Foundation for Greece (IFG) which synchronously constitutes a point of reference both in social aid and arts promotion.
Making a purchase of Taurus on |'n Art| platform you are directly supporting the substantial actions of the Foundation, including:
the supply of heating oil to schools and public service institutions throughout Hellas
the acquisition of special medical equipment and ambulances
the costs of diagnosis and treatment for women with breast cancer
the provision of scholarships
the primary cultural goal and grand project of the International Foundation for Greece (IFG) regarding the construction of the New Archaeological Museum of Delos
Additionally, |'n Art|, apart from operating as non-profit retailer for this exceptional charitable artistic joint initiative, seeks to inspire, interact and engage everyone with art by showcasing this highly curated, unique, mission-specific art object, and giving everyone the chance to adapt artworks and gallery products into their everyday lives.
Towards this end, Taurus, on one hand, occupies that tenuous space between practical usability and fine art, and on the other, urges gallery's audience to purchase and 'become a patron' in support of the noble causes of the International Foundation for Greece (IFG).
As a result, in an attempt to endorse the gallery's impact, |'n Art| capitalizes on the supreme customer purchasing power and that powerful relationship between art and commerce in order to offer a special shopping experience to its visitors while concurrently unfolding a whole new option for art collecting and gift giving.
Taurus is curated by the Founder of |'n Art|, archaeologist, museologist and curator, Nelly Fili, Head of the Cultural Department of the IFG.
You are kindly invited to
visit

|'n Art|

explore Taurus by Kostis Georgiou, inspired by the unsurpassed Prehistoric Minoan civilization of Ancient Hellas
discover important curatorial details on the work
&
have the potential to truly enhance the art collecting experience by carrying something tangible everyday which bares the signature of a celebrated artist.
➞ We look forward to welcoming you to this special charity-oriented and art-market interaction because… after all, 'art is for all'!
Nelly Fili
Archaeologist – Art Historian | Museologist | Curator
Founder of |'n Art| Art & Publishing House
Official Partner of the International Foundation for Greece Aspasia Leventis (IFG)
MA Museum and Gallery Management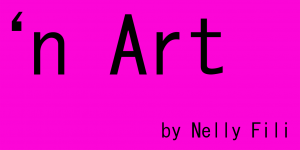 w: n-art.org